Written by Barbara Camp – Kalyeeda Station for Central Station
See the original article here
I am writing this to you from the precipice.
The precipice of something big.
It's July of 2020 – the year that wasn't. I don't need to tell anyone that surviving unscathed to the mid-point of this year is nothing short of miraculous.
COVID has rocked our world and left us all in a different state of normal as the politicians love to tell us. Big or small, it's affected us all in different ways and to different degrees. I'm not going to harp on at you about the very serious impacts of life and death or discuss the economy and how we're all screwed by looming recessions, cause I'm sure you get it.
No, I'm going to talk to you about something big and beautiful.
Something that had filled my own personal world- and that of the little community that is Kalyeeda station with joy.
The return of social events to the Kimberley – not just any social event but my all time favourite of the year.
That's right – in 12 sleeps we are back with a bang for the Kimberley Picnic Races.
This event is a bit of an institution.
It's been running for decades- a local bush races that pits station riders on their loyal stock horses up against each other for awesome prizes, serious bragging rights and a great way to fundraise for the local School Of the Air.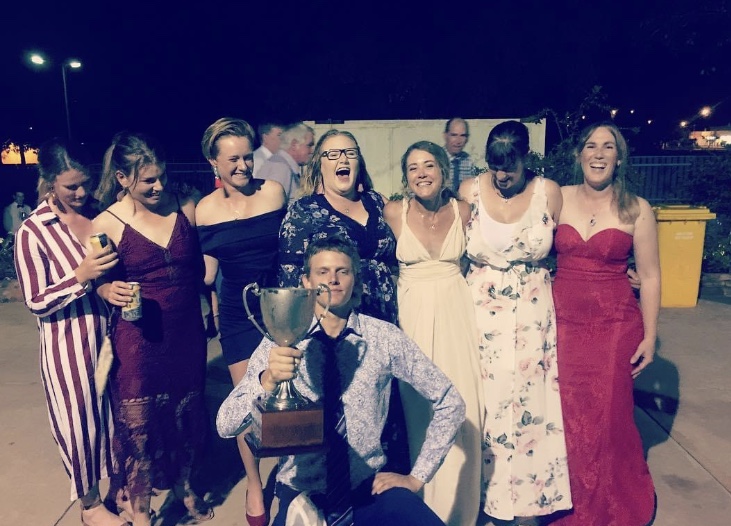 Bragging rights for the Margaret River Cup are high. As is the pulling power, apparently.
For me personally it's entwined in my own history of life in the Bush.
It's steeped with memories.
It was the day my husband and I became an official couple.
It's the time I put my hand in a ceiling fan before I raced and had to have it stitched back closed.
It's fights in bathrooms and holes in hotel walls (still sorry about that, Derby Lodge!) and all sorts of dramatic moments that could each have their own blog post if I wasn't too concerned with protecting the identities of the not so innocent.
It's putting on pretty dresses after sweating it out under the Kimberley sun all day and packing away chairs the next day with a raging hangover.
It's mad practice races down the airstrip on my favourite horse, giggling as I lap would- be challengers.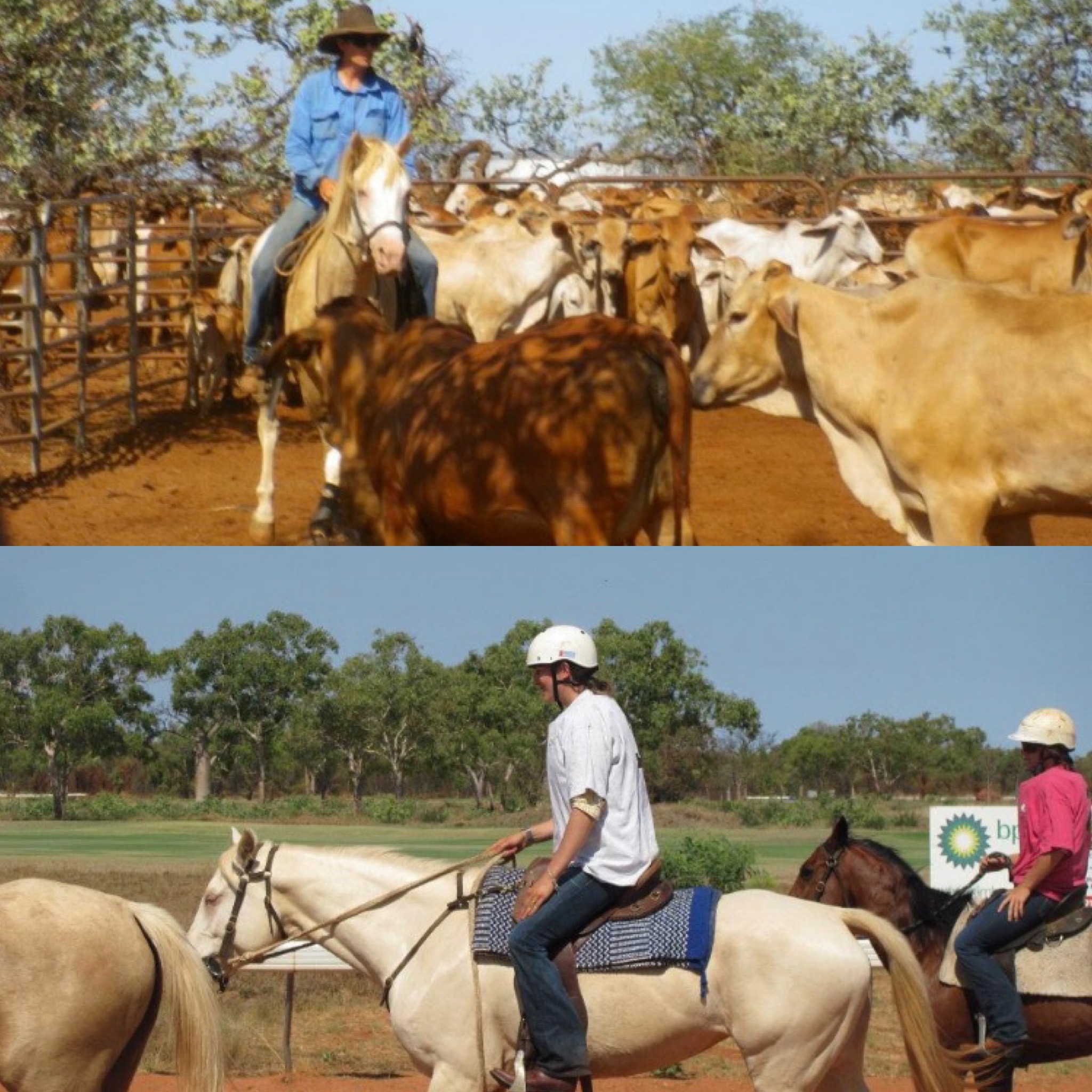 From loyal stock horse to champion racehorse: this girl does it all.
In years to come I will take great pleasure in telling my youngest son he won the ladies race while he was still a bump in my tummy.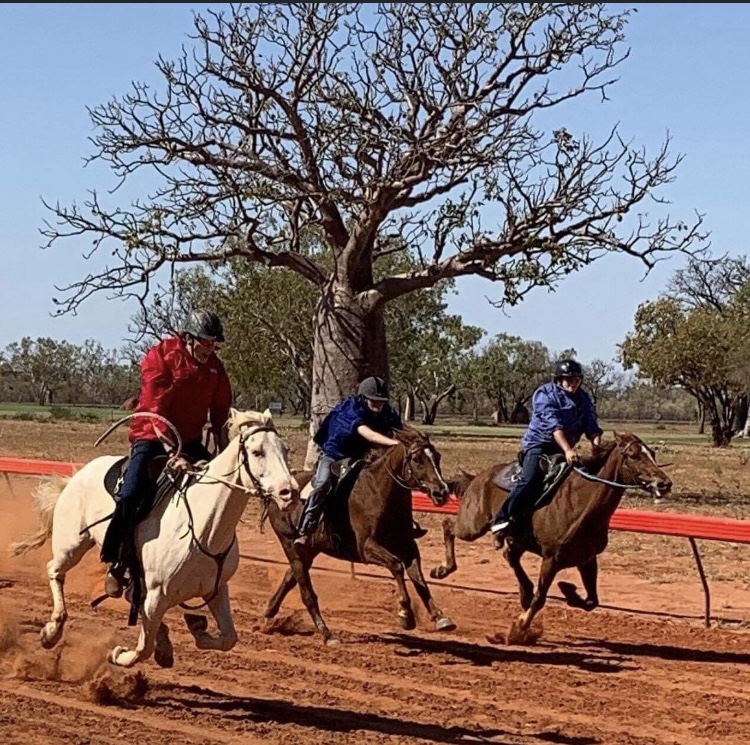 I wonder how my baby son will feel about being the only male to win the ladies race?
I love everything about it and was pretty upset to think we would not be able to run it this year with the COVID crackdown.
But no! Western Australia has pulled it out of the hat and, within our borders, life is slowly opening up. This is set to be the first social interaction for the year and to say the least Kalyeeda station is a little bit socially excited.
Picture the scene; a stock camp full of mostly male, mostly young and dynamic ringers were hired and drafted from all over the country, all set in line for a season ringing out on a remote cattle station and all that goes with it.
Our guys were all pumped and set for an exciting year of chasing cows, riding fence lines, working hard and socialising like you only do in the Bush.
I'm talking rodeos and barbecues, fishing with the neighbours on Sundays off and sneaky romances with the girls next door.
That's what they wanted. What they got was stuck out 4 hours into the middle of no where with a load of other men and a spray bottle of hand sanitizer in every car.
There might be some good looking jillaroos at the next door property but they may as well be on the moon for all we get to see them. Times were scary, and things were hard, but certainly up in the Kimberley we have emerged, blinking and mole-like into sunnier times.
It was just a couple of weeks ago I got a message from the Mon of Meda station- the queen of pulling an organisational miracle out of the hat – if we want to run the races would Kalyeeda be keen help?
Well yes, yes we would.
But time was tight and there was a lot to do. Permits to be granted, and bars to stock. Cool rooms to hire and questions about how much ice was too much bouncy castles to be scourged and the dreaded racing board to sweet-talk. Could we pull it together on time within the COVID restrictions? If we double our usual capacity of 300 to 600 will the at be too much to cope with or not enough for the crowd of the first social event of the year?
As with everything the is year there are so many unknowns. But it's okay- Mon and her great big blue folder are on to organising the best day possible and I will be there to help tracking down suitable amounts of bags of esky ice- that's more my even of organisational flair).
As I speak, the first round weaners have been branded, the cows are vaccinated and the sale cattle mustered into the yards and merrily munching on hay ready to be trucked tomorrow. It's been a tough year with little chance to decompress, but in 12 sleeps we will be dusting off fascinators and cowboy boots and mixing red dirt and Boabs with heels and horses with a bar! A real bar with drinks and people!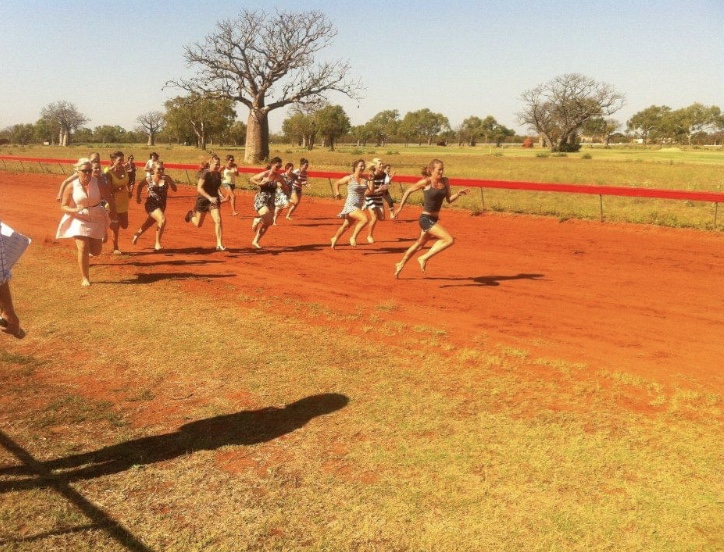 Race to Derby!
Things are changed in this scary new world we live in- more time will be spent sticking up social distancing warming signs and cleaning toilets, and we've had to can the traditional evening presentation ball in favour of a more casual band at the open and airy race track. We've doubled the crowd capacity to a manageable 600 and I've been hard-out spamming social media with teasers of fashions on the fields and stockmans races.
Cause whatever the changes COVID has brought to our lives, I am so, so happy to have this little bubble of normality. It's been a hard and trying year all round but there's still sunshine and boabs, stock horses and foot races. We can still enjoy the sheer pleasure of a good gallop on a horse you love and – in this, the first meeting of old friends in many, many months, there's still signs that things will get better.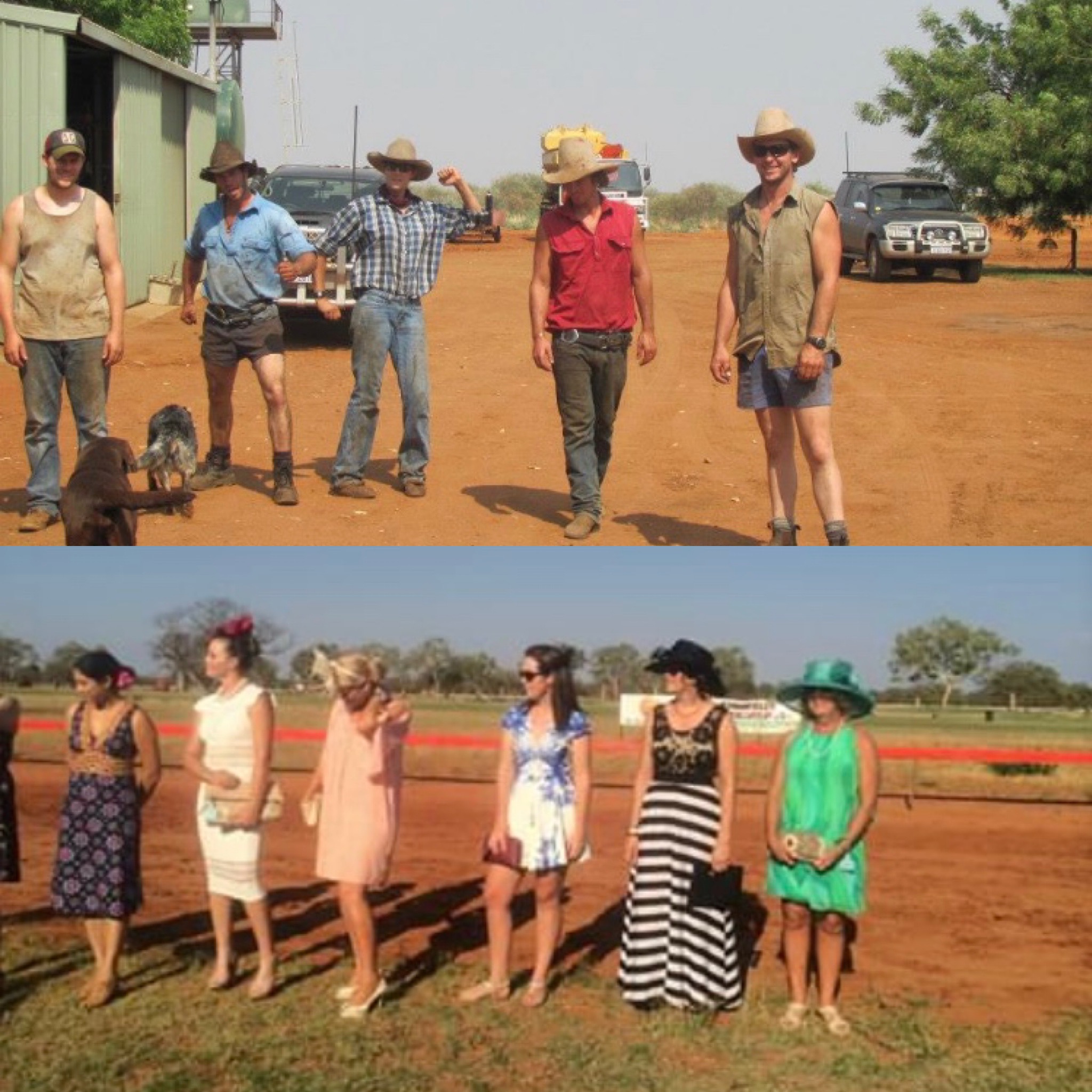 From yard dress to fashions on the field: get ready to strike a pose!