Contact Details
7090 views
Chris Warrick
Warrick Hay & Grain
1513 Cokerdam Road, Nhill, VIC 3418
Welcome to Warrick Hay & Grain

We are a family owned and operated business located half way between Nhill and Dimboola in Western Victoria.

We produce cereal grains and hay and transport to customers throughout Victoria and into South Australia. We also offer grain storage with 4500T capacity available.


We are accredited under the National Heavy Vehicle Regulator and look forward to working with you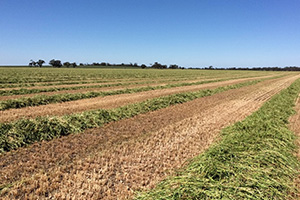 Hay
Warrick Hay & Grain can offer you vetch hay, oaten hay as well as cereal hay.

With a great knowledge of where today's market is going, the team from Warrick Hay & Grain can help assist you.

All of our hay is shedded but we do have access to weather damaged bales if that's what you are after.

We also have a selection of straw for sale. Varieties include:
* Wheat Long Straw
* Header Trail Barley Straw
* Header Trail Wheat Straw

Our trucks can run either a single or B-Double load depending on your requirements.

Contact us today for a competitive price.

Storage
Looking for grain storage? We have 4500T of storage available. Our facilities include a certified weighbridge onsite, probe and sealed road access.

Our yard is accessible in all weather conditions.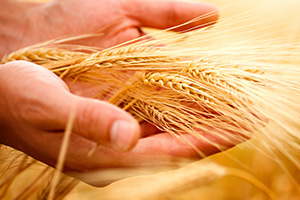 Grain
Warrick Hay & Grain are growers of:
* Barley
* Beans
* Canola
* Wheat

We store the majority of our grain, giving us control to market and to sell at the best time.


If you are looking to store and be in control of your grain, please feel free to contact us to discuss your storage options.