Contact Details
1146 views
Jamie Thornberry
ORM
46 Edward Street, BENDIGO, VIC 3550
At ORM we're delivering high-quality services to inspire people and strengthen prosperity within Australian Agriculture.
Click on the link below to see all the latest events:
Head to the ORM events page here for all upcoming events.
Event services we provide:
Thinking of running an event? Our team can assist with all aspects of planning and delivering your next event. We work with you on program planning, online registrations, event marketing, facilitation and delivery, budget and finance and post-event evaluation and reporting.
We also offer training and development workshops which can assist yourself and your team with message delivery and facilitation – to ensure your message reaches your audience with the greatest impact.
Each year, we plan and deliver more than 30 events for the Agricultural industry. Contact us today to find our how we can help bring your next event to life.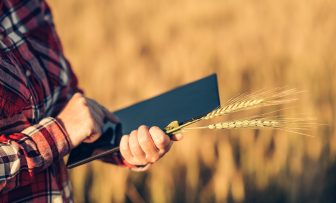 Taylor made solutions:
Delivering professional services and events for growers, advisers and the agribusiness industry for over 30 years. ORM Pty Ltd has been providing independent professional consulting and communication services to farmers and the agricultural industry since 1991. We are committed to improving the profitability and sustainability of the Australian cropping and livestock industries.
ORM Consulting provides business management, financial performance and strategic direction services and advice to farming businesses across southern Australia. Understanding that each enterprise is unique, our consultants tailor advice, develop plans and provide practical strategies to assist farming businesses achieve their goals.
Find out more about our Agricultural Advisory Services
ORM Communications extends independent, cutting-edge information to the agricultural sector. The communications team work closely with leading farm networks to coordinate and deliver events ranging from farmer discussion groups to large-scale conferences. We also produce industry publications, newsletters, email bulletins and event proceedings extending information to farmers, their advisers and the broader agricultural industry.
Find out more about our Extension services